Agium EPM, is proud to welcome Alexander Beck as our Managing Director of the DACH area per 1 April 2021. Agium EPM is a OneStream Diamond partner in the DACH market and, with 30+ OneStream trained consultants, has an highly experienced team exclusively focused on OneStream software. Alexander Beck is well-known in the EPM field, so we are very happy to have him onboard.
Agium EPM has already done several projects with customers in the DACH area, all remotely. Since last year Agium EPM has adapted to the challenges presented by the COVID-19 pandemic and developed new processes to also deliver the same quality of work remotely.
As Managing Director Alexander Beck will be focused on the DACH market with responsibility for customer relationships, sales and business development, hiring, people development, and supporting customers to ensure they get the very best return from their OneStream investment.
Agium EPM Managing Partner Pascal Walk: "In the current growth market, as we see the DACH area, Alexander is the best person for the job. With his vast experience and network in the EPM market in the DACH area, we are certain he will enable the expansion of our consulting services with the strategic focus on OneStream software. We are very happy that Alexander is joining us – which defines another milestone of our growing company"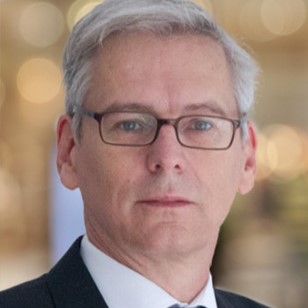 Alexander Beck "I have been working in the EPM market for more than 20 years now, including Managing Partner of R.S.V.P and Director with KPMG. With KPMG I already worked with OneStream, which is in my opinion the best EPM solution in current market. The commitment of Agium EPM to deliver successful projects and their reputation in this very fast-growing market convinced me to join this Diamond partner. I am looking forward to work with these experienced professionals to keep us also the premium OneStream partner in the DACH area."
About Agium EPM
Agium EPM has completed over 110 OneStream projects at over 55 customers across 14 countries. Their headquarters are in The Netherlands and since the beginning this year they opened office in the UK, Germany and Austria. The key to their success is their goal to attain 100% customer success. Managing Partner Pascal Walk explains, "We focus exclusively on OneStream and to continue to deliver the highest quality projects to our customers. We hire the most skilled professionals in the EPM field and provide excellent personal development and training to ensure that they can support our customers' continued OneStream investment."
As a OneStream Diamond partner, Agium EPM is one of the few companies to have developed a point solution in OneStream XF. Agium EPM Lease Accounting is a solution that allows customers to quickly realise IFRS16 and ASC 842 compliance leveraging all the benefits from their existing OneStream XF platform.
About OneStream Software
OneStream Software provides a market-leading CPM solution that unifies and simplifies financial consolidation, planning, reporting, analytics and financial data quality for sophisticated organizations. Deployed via the cloud or on-premise, OneStream's unified platform enables organizations to modernize Finance, replace multiple legacy applications and reduce the total cost of ownership of financial systems. OneStream unleashes Finance teams to spend less time on data integration and system maintenance – and more time focusing on driving business performance.
OneStream is an independent software company backed by private equity investor KKR. With over 550 customers, 215 partners and over 500 employees their primary mission is to deliver 100% customer success. To learn more, visit www.onestreamsoftware.com or follow our blog at http://blog.onestreamsoftware.com.