Consolidation is often a headache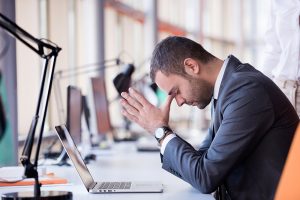 There's quite a lot involved in aggregating the financial data of entities within a holding, the process also known as consolidation. Often, there are different currencies, transactions between the entities must be eliminated and cannot fully count. If this process is not carried out faultless, it could happen that the result is reported incorrectly, and choices will be made based on incorrect figures.
Discover more about our consolidation services.
Data that creates value for capital providers
The overview that a consolidated financial statement provides is important for capital providers. They invest in the holding and not in the separate subsidiaries. In case of a takeover or merger, it takes time to gain insight into the new financial situation, which might cause uncertainty and speculation. Reliable figures will create additional value for shareholders and will also increase the credibility of the company.
Get rid of the headache with OneStream
The right software solution can increase the reliability of the figures and simplify the consolidation process. After having seen many different software solutions, we advise OneStream. First of all, they offer a platform, so that there will be 1 data source. Also, a minimum amount of effort needs to be provided in order to integrate several financial functions – for example, forecasting and planning. Secondly, they continue to develop quickly so that you are able to respond to each request and the platform will increase in value. We have built, for example, a special lease accounting solution with which companies can easily report under IFRS 16 and ASC 842.
OneStream works with workflows with which you can streamline the process, data quality will increase, errors will get noticed immediately, and it is clear who has delivered which figures when. With a drill down functionality, you can easily see how the figures are made up. After implementation, we see that the time dedicated to consolidation, decreases significantly. The users can now use the extra time they have gained to analyse the data.
Discover everything on the Consolidation and Reporting solution of OneStream in this ebook: