One of the few OneStream Diamond partners in Europe has opened two offices in the DACH region. With two native German speaking consultants and the existing team of over 25 experienced OneStream consultants at their disposal, they are ready to take on sizeable projects in the entire DACH region. "Expanding our OneStream footprint to the DACH region is in line with our strategy and we are really proud of to achieve this in such short time" adds Pascal Walk – Managing Partner Agium EPM.
Agium EPM has completed numerous successful OneStream implementation projects in the Netherlands, England and Ireland. The projects concerned companies formerly using Hyperion, SAP BPC, IBM Cognos, and many other EPM systems. They have experience in projects concerning the implementation of consolidation, sophisticated global financial planning and many other finance capabilities in OneStream.
Because of their thorough knowledge of the OneStream platform and lease accounting, Agium EPM was able to develop the OneStream Lease Accounting Solution. This solution automates reporting under the new IFRS and ASC standards. As the new consultants are both experienced with lease accounting, this enables us to offer the solution to companies in the DACH region.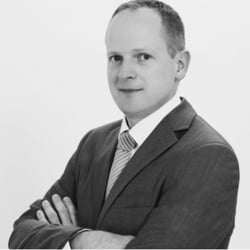 Tobias Jäger and Thomas Reisinger are excited to join the team. They will be working from offices near Düsseldorf and Vienna. Both have over 15 years of experience in the EPM field. Their experience includes consultancy and implementation for all topics of the EPM business like consolidation, reporting, planning and data integration. They worked with a huge variety of software solutions e.g. OneStream, Hyperion, Tagetik and SAP.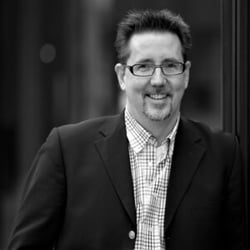 Tobias Jäger: "After I have seen OneStream for the first time I knew, that OneStream has the power to be the leader in the EPM market. It is a great tool. I am glad to be part of Agium EPM as one of the major OneStream implementation partners and drive the DACH business."
Thomas Reisinger: "I am grateful that I am now able to work dedicated with OneStream. Since my encounter with it in Manchester last year, I am sure this is it. It's extensible dimensions make it possible to cover the most diverse planning needs and that makes it really exciting."
As OneStream has just been reported for the first time in the BARC Score Financial Performance Management DACH 2020, this seems to be the perfect timing for a Diamond Partner to enter this market. In the report OneStream is among the highest ranked in the region for Portfolio Capabilities and positioned as a strong challenger to existing vendors with a longer history in the DACH region.
Do you want to get your EPM landscape ready to face the future and are you located in DACH region?