Recap: Lease Accounting Solution session by expert Peter van Ooik on Splash New Orleans.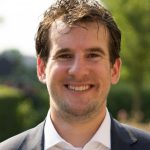 In Marriot Hotel New Orleans 75 Splash-visitors gathered around to listen to Peter van Ooik and Jay Hampton (Finit) to hear all the ins and outs on the Lease Accounting Solution. Peter co-developed the solution from the very start. Until now he worked on 11 Lease Accounting implementations around the globe.
The solution was first developed for an OneStream-client that had already researched multiple lease accounting solutions but chose our solution. Agium EPM accepted the challenge and built the custom calculations on top of the existing system that automated their lease accounting reporting under the new IFRS and ASC standards. A perfect expample of the flexibility the OneStream platform enables you to build a solution.
One of the huge benefits of building this on top of OneStream is the relational data blending. Financial data from your financial cube blended with the lease accounting register, where you store all your lease information with one central repository. With pivot and drill down functionality you can easily review the leases and can actually see what is the basis of the calculation.
BENEFITS
Seamless integration with actual reporting and reporting processes
Sharing dimensionality & meta-data
Ease of maintenance and upgrades
Increased possibilities for reporting, dashboarding, analysis, KPI reporting, etc.
Licenses owned already – existing software
Familiar with the software

The Lease Accounting Solution consists of 3 components
Data gathering
Modelling engine
Reporting & Data Output
The demonstration shows functionalities and ease of use
Easily drag and drop functionality of different dimensions.
Easily switch between IFRS and ASC accounting standards.
System is able to combine lease payments in different valuta.
Easy forms with drop down menus and pop up boxes.
Possibility for random payment schedules, which is unique compared to other software.
Purchase and lease extension option.
Delta comparison over the periods.
Reporting options: choose between different currencies and specifications (group, entity), the year to date and create a pivot table with drag and drop functionality.
Each end user can enter figures, but also protected by security roles.
Quick and guided journal creation.
Locked data after workflow step is closed.
Changes are logged on group or entity level.
Splash Madrid 17-19 September 2019
Did you miss out on Splash NOLA but do you want to stay up to date on OneStream? Be sure to write down Splash Madrid in your agenda! This will be the best place to find out everything about OneStream and how companies are leveraging the power of the platform.