Dean Harper, Senior Consultant at Agium EPM and Lead for the OneStream Account Reconciliations project at our customer Cytiva provides an excellent insight into the benefits of using a unified solution for Account Reconciliations using OneStream Software.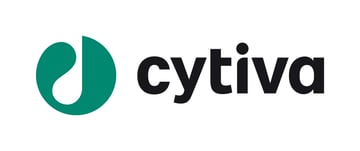 Cytiva is a $4 billion revenue life-sciences business with over 7000 employees across 40 Countries. Cytiva has implemented OneStream Software to replace multiple legacy EPM systems including HFM, Essbase, SAP Business Objects and to replace Oracle ARM for account reconciliations.

Error prone spreadsheets, incomplete data and the lack of readily available information
As a qualified CIMA accountant of 15+ years, I have experienced first-hand the poor processes and systems used to manage account reconciliations. Error prone spreadsheets, incomplete data and the lack of readily available information to identify and report on material gaps in the numbers are common issues, as well as the reconciliation required between systems as data flows.
Accountants everywhere can relate to this frustrating process. Account Reconciliations are an important part of the financial close and reporting process; however, they are often treated as an inconvenience in the back office and can become a tick box exercise rather than being used to really add value to wider financial controls and governance.

Account reconciliations are critical to ensuring the accuracy and integrity of the financial statements and if completed properly, a solid account reconciliations process can reduce the risk of financial restatements and reduce external audit costs, as well as their obvious control benefit in preventing fraud and false accounting.

My advice to clients working with large, multi-entity, global structures is wherever possible integrate your account reconciliations into the financial close workflow and leverage data that already resides within your consolidation application. Many companies use disparate legacy GL/ERP systems that create many reconciliation points or "bolt on" point solutions that do not tie back to your consolidation data without significant reconciliation work in their own right.
It all creates significant challenges for workflow control for the end-to-end approver process, poor internal controls and added workload for your finance team.

A better way
Agium-EPM's Multi skilled Project team has brought together finance, technical and development experts in combination with Cytiva's internal project and finance professionals to implement a significantly improved solution for account reconciliations, utilising the OneStream platform.
OneStream allows customers to attack the challenges in account reconciliations in a unique way with a solution that is completely unified with the financial consolidation and reporting processes. There is no bolt-on solution and no external movement of data to support account reconciliations. The solution uses the same application, same security and same user interface as OneStream.
For Cytiva we were able to leverage this unique functionality and build a scalable solution on the OneStream platform that provides the following key benefits

A Systemic reconciliation cycle with One Source of the Truth
OneStream data management functionality allows for the automation of Trial Balance integration which cascade through the core financials, consolidation and reporting, and populate the account reconciliation balances to be reconciled. This means users have absolute confidence that the latest ERP journal has been incorporated in the numbers, and that they do not need to wait for separate reconciliation steps to be completed before they begin their own process. In practice this allows the reconciliation process to start sooner, with users safe in the knowledge that if something were to be adjusted in the ERP system, the system flags that the balance to be reconciled has changed. In addition the solution offers a full audit solution, allowing reconciliations along with their associated attachments to be extracted and able to provided to auditors, without granting access to the system itself.


Advanced dashboarding
In addition to the standard dashboarding functionality that shows quick review of problem and status areas, Agium EPM's skilled team have developed a bespoke solution for Cytiva unique "action Item" functionality, giving users and management the ability to both analyse what specifically is causing problems with their reconciliations and age these items, ensuring they are resolved in a timely manner. These bespoke dashboards, which augment the standard marketplace solution allow real time status tracking for reconciliation status and reconciliation quality, which has been very well received by the senior management.


A scalable solution
Cytiva has a significant inventory of over 10,000 reconciliations and a user base approaching 300 users. The system has proven to be able to cope well with this scale and has the controls and infrastructure in place to cope with increasing volumes and users as the business grows. Account grouping where appropriate allows the volume of reconciliations to be reduced, with Grouping across both accounts within an entity and an account across multiple entities possible, even if the entities do not share the same functional currency.


Flexibility
The OneStream solution offers near unlimited flexibility to manage backing documentation such as PDF attachments, linking complex Excel workbooks, or any other ad hoc analysis.
We have tackled additional detail requirements for bank account reconciliations from Cytiva, with treasury codes being used to reconcile at a lower level of detail. This is seamlessly managed using OneStream's best in class metadata structures, with ample opportunity to customise the data analysed and reconciled.
Risk profiles have been created, with different account types requiring different reconciliation frequencies, and different supporting documentation. There is full flexibility to create a reconciliation process that meets the very specific requirements of the organisation.
Streamlining Reconciliations
Using systemic and robust data management practices, Cytiva leverage OneStream's inbuilt auto reconciliation function to streamline reconciliations where controls allow. For example, a Group wide inventory file is loaded, transformed and certified by the inventory controller, which if in turn matches to the underlying Trial Balance data populating the reconciliation balances will auto approve the reconciliation, requiring no human intervention. Internal controls will then mandate that any Reconciliation does have that human intervention each quarter or at year end for example and this is accommodated, with full flexibility as to which periods, accounts and entities this process can be applied to.


Adding significant value
Both Agium EPM and Cytiva are rightly very proud of the Account Reconciliations solution developed to both replace their legacy system and manage the processes changes required when moving to a new corporate parent in a SOX controlled environment. It really has demonstrated the strengths of the OneStream Account Reconciliation solution and added significant value to the senior management team and time saving and buy in from end users at Cytiva.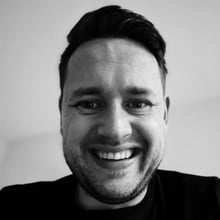 Dean Harper has a track record of delivering successful ERP and EPM solutions for over 15 years. At Agium EPM Dean is the Subject Matter Expert for the Account Reconciliations market place solution, leading successful end to end lead deployment of a solution of over 10,000 reconciliations with 300+ end users at Cytiva.